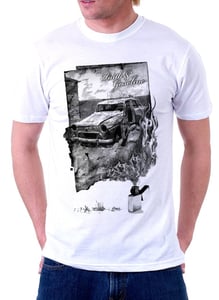 $

15.00 - On Sale
The official Highway Rolls to Dark tour t-shirt. Looks great as a casual tee or for your front row experience at your next Faith & Gasoline show.
Designed and produced exclusively by Sin & Tonic Apparel. All t-shirts are high quality Gildan shirts.
Available in men and women's cuts. Sizes small, med, and large.
LIMITED STOCK REMAINING